WELCOME TO YOUR HOTEL IN DENIA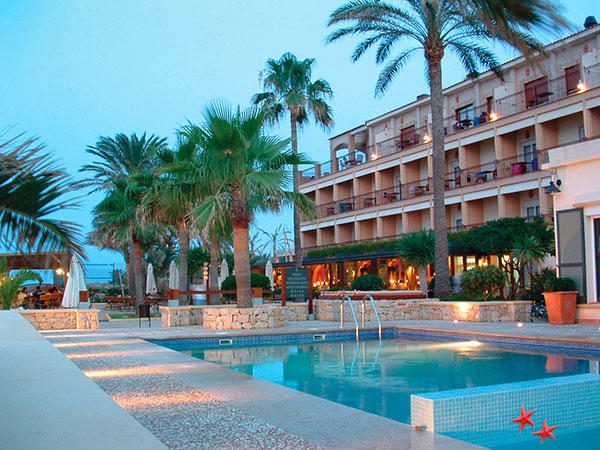 We all deserve holidays, a few days of rest. Also, many times, we need a place to carry out our professional activity in a relaxed and efficient way.
At Hotel Los Ángeles we have been working to make your stay perfect for more than half a century. We do so in one of the Mediterranean's best enclaves, just a few kilometers from Dénia (Alicante) and in the heart of Las Marinas Beach.
The warm and welcoming atmosphere in our facilities, as well as the friendly service we offer, have, over the years, converted our clients into friends.
Located next to Las Marinas Beach, Hotel Los Ángeles is one of the most emblematic hotels in Dénia.
Due to its exceptionally privileged location and high quality standards, Hotel Los Ángeles is ideal for discerning guests who want to relax on the sea front. It is the only hotel with the "Q" seal of Tourism Quality, conferred in October of 2008.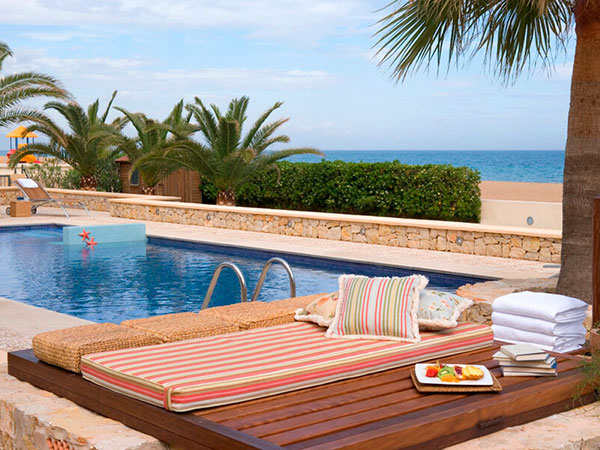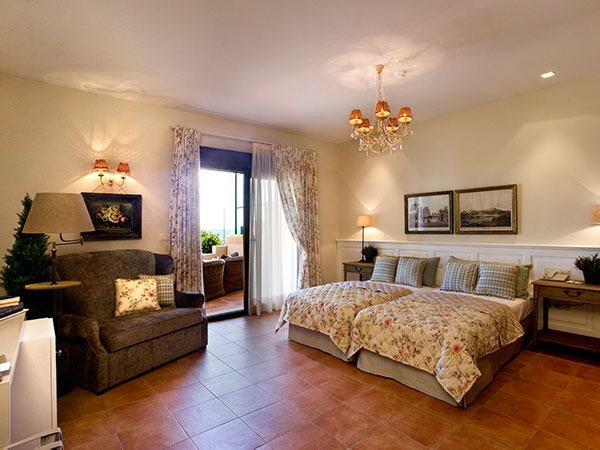 The pleasant interior decoration of the 82 elegant rooms and penthouse suites, their enviable location overlooking the Mediterranean Sea and personalized service create an unmistakable atmosphere, which surrounds the guest from the moment they arrive.
The meeting rooms for family parties and company events, the swimming pool in the hotel gardens, the beach bar and the pergola by the sea, not to mention the restaurant with its wide gastronomic offering, make Hotel Los Ángeles a reference in the capital of La Marina Alta.